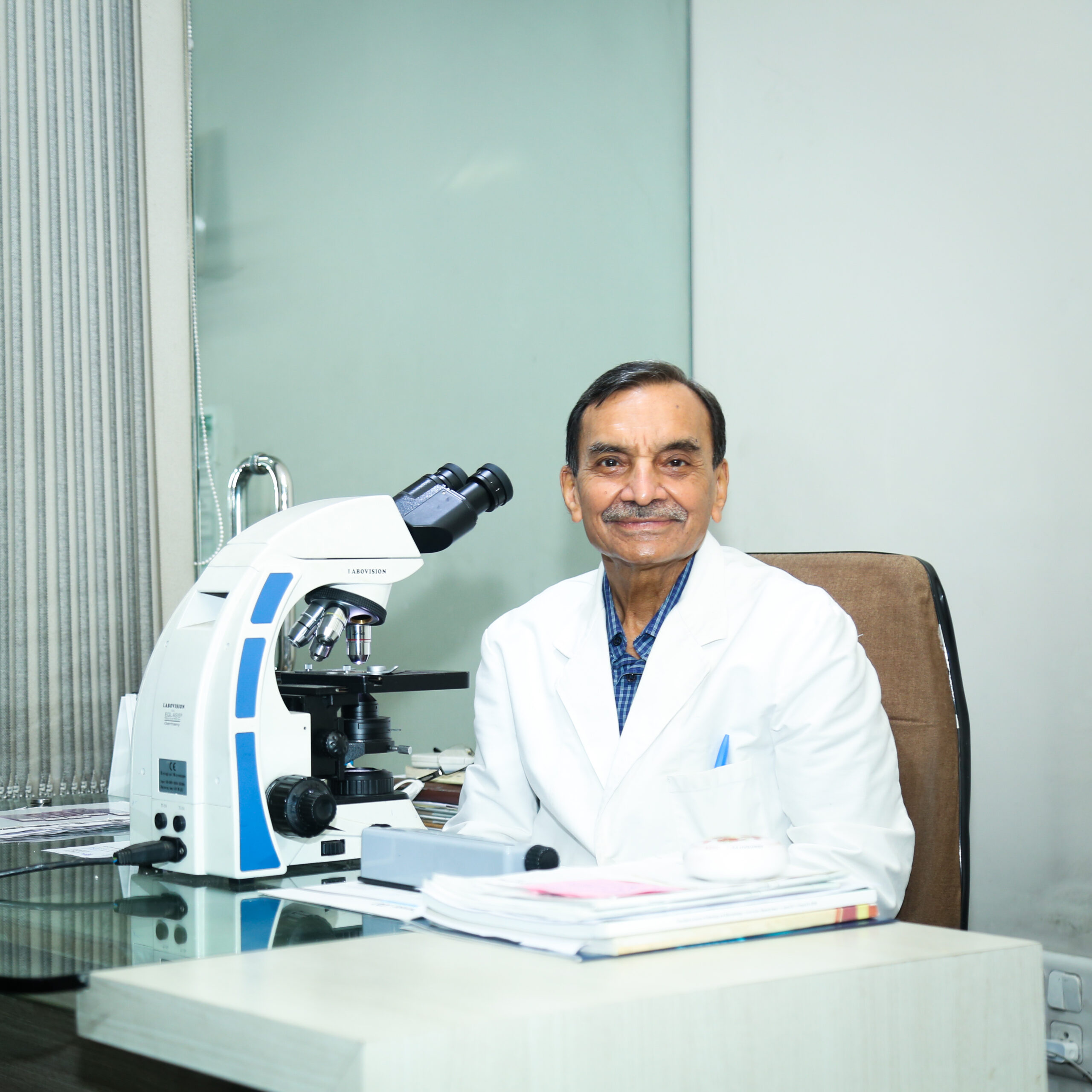 Dr Bharat Bhushan
D.C.P & M, M.D. Pathology
Chairman & Executive Director
Dr Bharat Bhushan is the Executive Chairman of Bharat Lab & Scanning Centre. He is amongst the senior and the most respected Pathologists in Jalandhar. He has gathered over 40 years of experience in his field and pioneered the diagnostic industry in the city while leading it from the front. Under his leadership and guidance Bharat Lab & Scanning Centre is now synonymous with being the most reputed and trusted Labs in the region.
He has also been in the forefront for organising the conference of the Northwest Chapter of the Pathologists and Microbiologists in Jalandhar in the year 2004-2005. He has served as the president of the Indian Medical Association (I.M.A) Jalandhar in the year 2007-2008 where he worked relentlessly towards the welfare of the society, successfully organising Punjab IMA Conference in the city.
He currently holds the position of Patron Punjab Pathology & Microbiology Forum. He is also the President of the Jalandhar Forum of Pathologists & Microbiologists. He has also actively participated and attended national and international conferences to stay abreast with the recent advances in the field of diagnostics and has chaired many academic sessions. Society too has not been wanting in recognising his services for the needy and the community and has showered on him generously many awards and accolades.
The highlight of his career has been the personal attention and care he has always given to his patients. It has led to a bond of mutual respect and admiration between the Doctor and the patient.
Dr. Amit Sharma finished his Medical School from Kasturba Medical College, Manipal. Not satiated with a medical degree he went on to hone his skills in the profession and was then involved in clinical research in Brigham and Women's Hospital in Boston, Massachusetts, USA, an affiliate of Harvard Medical School. After finishing his assignment and learning the nuances of medical research, he joined Bharat Lab & Scanning Centre in 2019.
When the COIVD 19 Pandemic hit this idealist and young doctor was amongst the first few to volunteer his services. He worked tirelessly and selflessly for the people of the city and was able to bring a smile on many a face.
With his dynamism and energy, he is the driving force behind the Technology Upgradation at Bharat Lab & Scanning Centre to achieve new levels of operational efficiency by improving
the Quality of testing and reporting
Affordability and convenience
Overall Patient experience
He is now a Certified Internal Auditor & Quality Manager in Medical Laboratories as per ISO 15189 : 2012. He is constantly working to incorporate new advances in the field of Pathology & Microbiology to get Bharat Lab to new heights.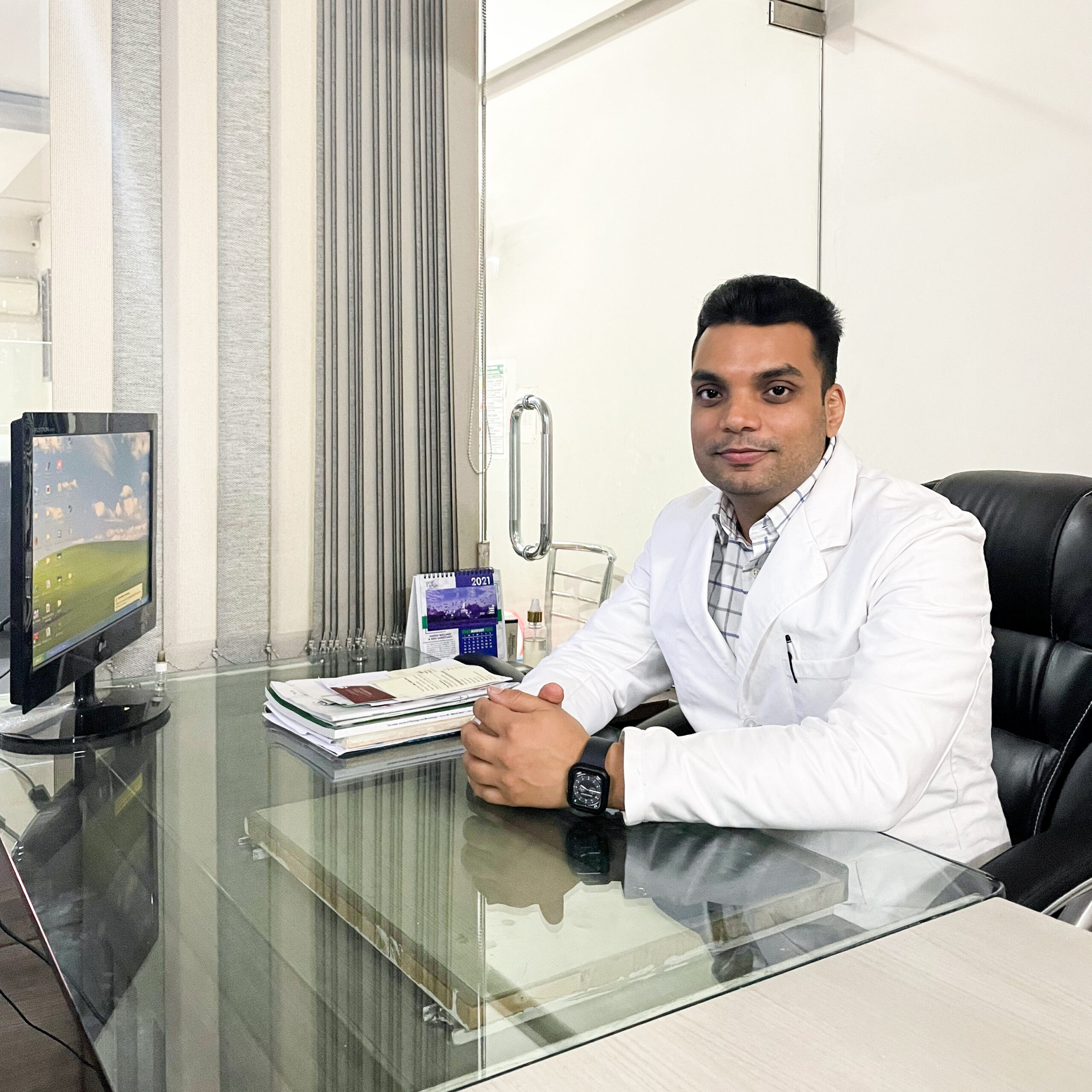 Every voyage in the realm of perfection starts with a small step and so did start the journey of Bharat Lab on the 8th May 1988, when a young Pathologist Dr Bharat Bhushan had a dream of starting the best Diagnostic Centre in the city as there were only a couple of labs operating independently at that time. Like most of the success stories this too began with humble beginnings where its first location was not more than 600 sq ft but the facility under the same brand has now spread over to 2000 sq ft with a world class infrastructure in the heart of the city.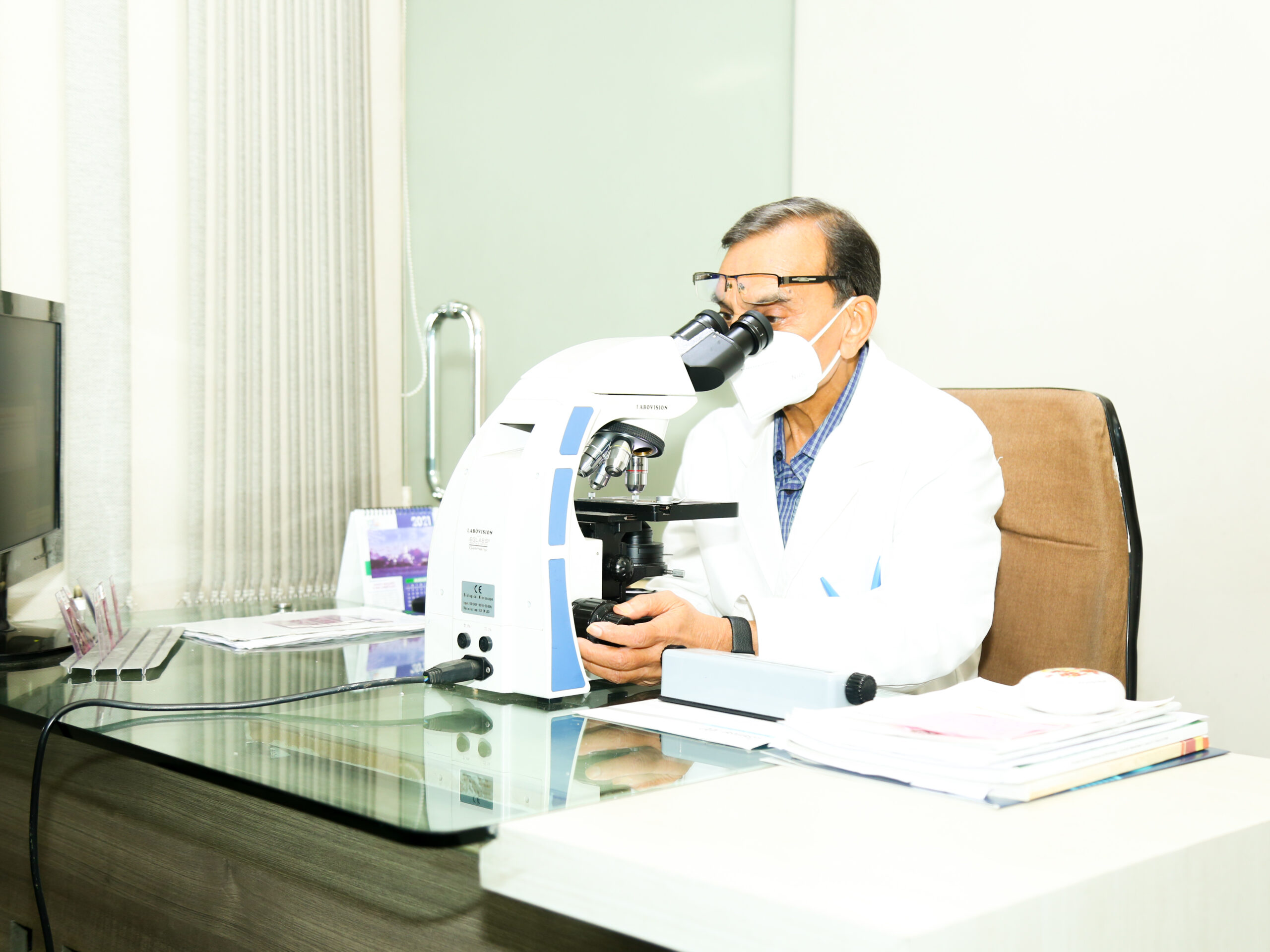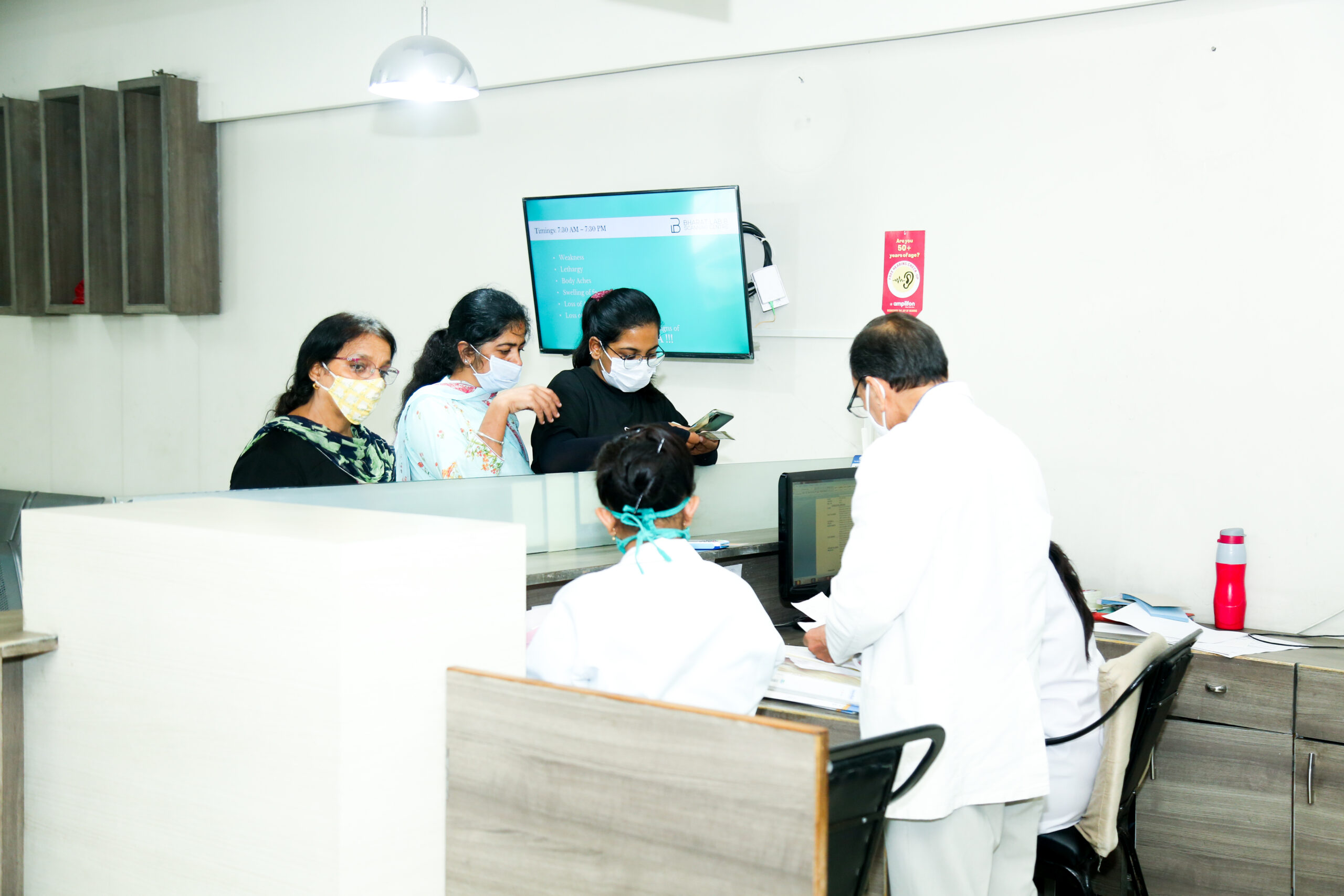 This journey is filled with honest hard work, prioritising operations which meet international standards to ensure Quality results.
The aim of the Bharat lab has always been to provide accurate results without compromising on Quality as we believe that lab results determine the outcome of the subsequent treatment and patient's well-being which is our top priority and for which Bharat Lab has become a synonym. 
In this whole journey on the road to wellness, we would like to thank our patrons and patients who placed their faith in us and gave us time and again an opportunity to serve them thus helping us make Bharat Lab a well-established, renowned and trusted name in the field of diagnostics. They have raised us to a pedestal where we believe that we shall be of a greater service to the community by performing substantially to the best of our commitment and their satisfaction. And it is our belief that with the continuing faith of our patients in us we shall keep striving to provide the world class services to our community in and around Jalandhar.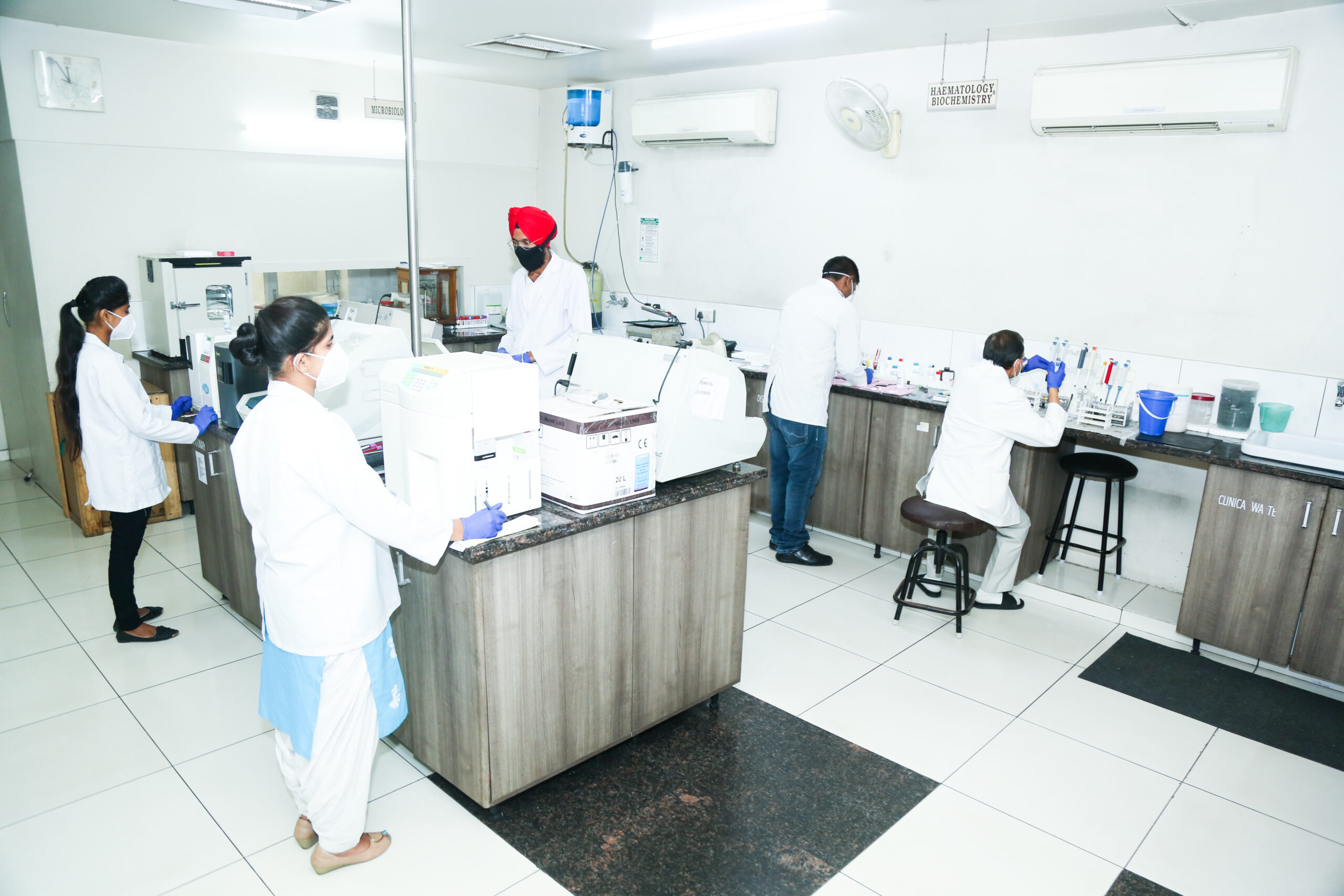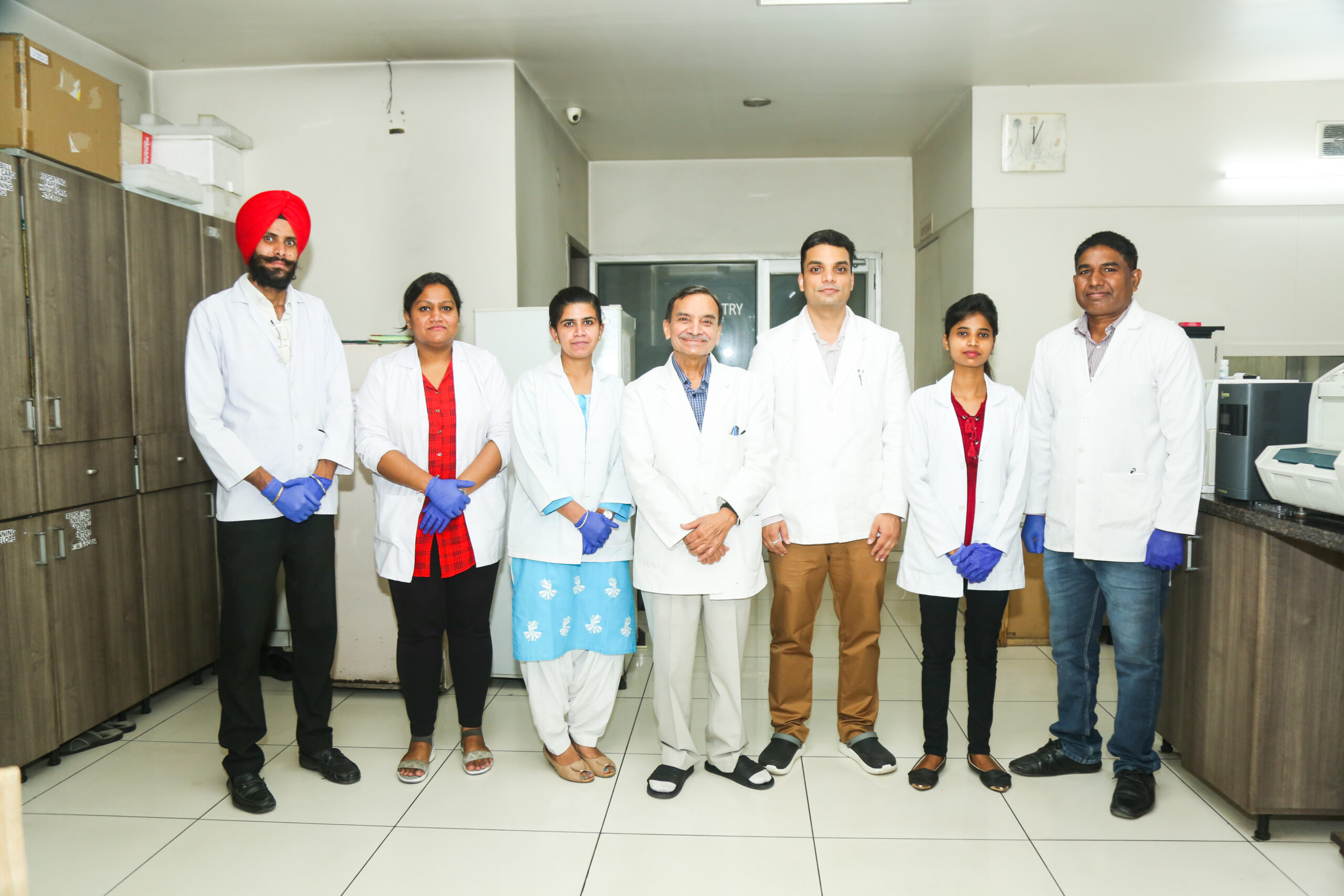 Bharat Lab has always believed in giving back to the society. We have done our bit by conducting free of cost Haemoglobin estimation camps to determine the prevalence of Anaemia among kids in Government Schools. We have in this way tried to reach those sections of society which otherwise find it difficult to meet the rising diagnostic cost. The faith that the society has put in us shall ever be reciprocated in the same way in future too.
To provide affordable and accessible healthcare facility with excellence in quality and service. We strive to cultivate an environment of trust, honesty, mutual respect, equality, and ethics. To play our part in building a community in which all people achieve their full potential for health and well-being across the lifespan.
The core foundation of our organisation is ethics. We firmly believe in transparency & ethical practices here at Bharat Lab.
We run External & Internal quality programmes to ensure we are providing quality reports to our patients.
In all our operations, right from drawing a sample to generating a report, we adhere to strict protocols to maintain the accuracy in our workflow.
We respect the privacy and confidentiality of our patients to the highest regard.
We are blessed with an amazing team which works in harmony as a well oiled machine for smooth running of the operations.
We are in this position because of the trust and faith our community has shown in us and we try our best to give it back to the society in whatever little way we can.